Hiking
Hiking, Nordic Walking and winter walking.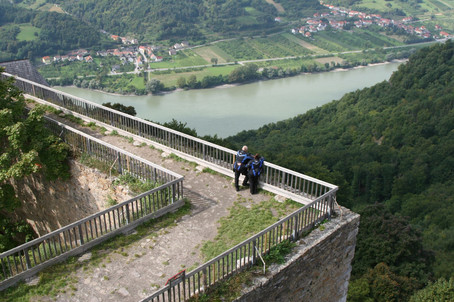 The hiking area of the southern Waldviertel has much to offer to its visitors. An absolute must see is the Ysperklamm gorge.
In several large and small waterfalls the Ysper river plunges down about 300 metres through the wild romantic gorge. The Ysper rises in the Weinsberger forest and traverses the canyon in its course, which is highly impressive above all after rainfall. Starting point for the walk through the Ysperklamm gorge is the parking space at the end of the access road to the canyon.
Highly recommendable is also the Druidenweg path, taking hikers to different cultiv sites such as the "Sitzender Hund" (sitting dog) or the "Große Schale" (big bowl). Also the walk to the Peilstein, the Herzsteinweg, forest educational trail, the path across the three ponds, the Prinzenberger Bankerlsteig as well as the promenade belong to the worthwhile trails of our region. If you need detailed information about the walks, don't hesitate to ask Andi.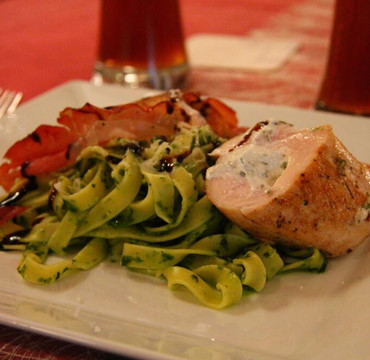 The Drei Hacken cuisine
The Gasthof Drei Hacken belongs to the initiative "GENUSS REGION ÖSTERREICH", which stands for culinary treats and pleasures for your palate. Only the best inns and restaurants are part of this circle. These culinary establishments guarantee high quality products of documented origin, seasonal products and Austrian hospitality, every day again and again.
Continue

Drei Hacken -this is where bikers feel like home
The accommodation Gasthof Drei Hacken offers any comfort bikers need on holidays. Not for nothing we are proud to be member of MoHo in the highest category 5 helmets. Garage, maintenance area, Biker's regulars' table and GPS tours are only some of the services we offer. Enjoy motorcycling in a fabulous area, coming home, sitting together with like-minded and enjoy your stay in the Gasthof Drei Hacken.
Continue