Enduro hiking
Enduro hiking – a special kind of biking.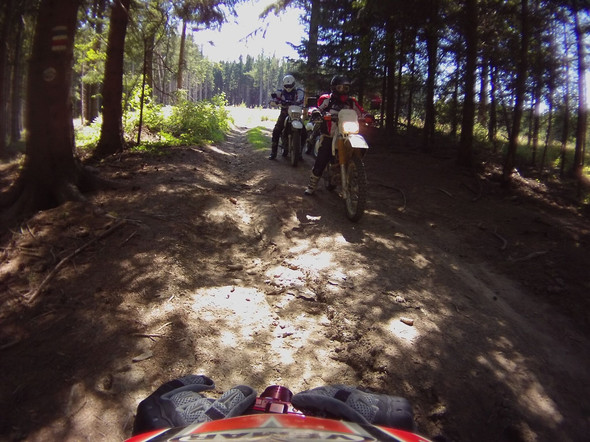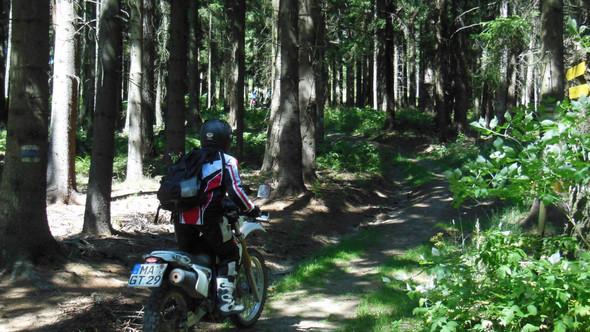 "Enduro hiking" is not something we connect with adrenaline and action jumps. And in fact it is not an action sports.
The Weinsbergerwald is one of the largest connected forested areas of Austria and starts at our doorstep, well let's say 2 km after. This "Weinsberger Forst", as it is also called, is covered by a dense network of hiking trails, ideal for tours of different kind.
The landscape is similar to Scandinavian landscapes and the ideal area for Enduro hiking. Normally the common tires (DKC 80/70 - Heidenau K60 – MT90) are enough.
We usually drive public graveled roads and from time to time we make "illegal" side trips to lonesome dark ponds, mystical stone formations or similar... However, as a precondition you should be able to control your motorcycle also on pebbly surface, so that everyone taking part can have fun. By the way, to discover the most beautiful places, you might also have to get off your motorbike and walk some passes. That's what enduro hiking is all about.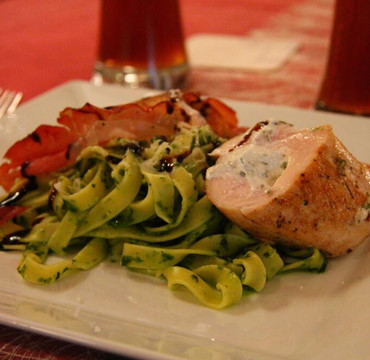 The Drei Hacken cuisine
The Gasthof Drei Hacken belongs to the initiative "GENUSS REGION ÖSTERREICH", which stands for culinary treats and pleasures for your palate. Only the best inns and restaurants are part of this circle. These culinary establishments guarantee high quality products of documented origin, seasonal products and Austrian hospitality, every day again and again.
Continue

Drei Hacken -this is where bikers feel like home
The accommodation Gasthof Drei Hacken offers any comfort bikers need on holidays. Not for nothing we are proud to be member of MoHo in the highest category 5 helmets. Garage, maintenance area, Biker's regulars' table and GPS tours are only some of the services we offer. Enjoy motorcycling in a fabulous area, coming home, sitting together with like-minded and enjoy your stay in the Gasthof Drei Hacken.
Continue